For today's blog, I'd like to tell you the story of how I learned witchcraft, and some of the best lessons I learned from my first teacher.
Like many people who end up getting into witchcraft, I felt a draw to all things witchy. Most importantly though, the weird and otherworldly was also drawn to me. Which is good, because witchcraft without the dead and/or Other is just a party for one.
I grew up in a town on the edge of the West Pennine Moors in Lancashire,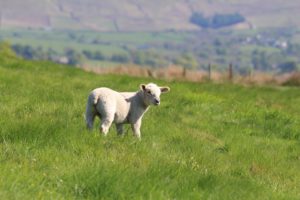 England, and I was the weird kid everyone else came to ask about getting the "power of Manon" when the movie The Craft came out.
When I was first starting out at the (stereotypical) age of thirteen, our local library boasted only a couple of books on witchcraft. One was The Witches' Bible and absolutely out of bounds because I knew the librarians would call your parents for taking it out on account of all the photos of naked Janet Farrar. The other was Z Budapest's The Holy Book of Women's Mysteries, and as it had no photos of naked people or overtly witchy imagery (at least on the cover), this made it the perfect candidate for withdrawal.
Now, I realize that Z Budapest is a TERFY dumpster fire, and I'm not promoting her in any way. Even then, her work wasn't to my taste and there wasn't really any discussion about transfolx to even have the language to describe a TERF. In my backwards hometown in the 90s, dumpster fire or not, she was about the only game in town.
But while Z Budapest's book may have taught me how to cast my first circle, the moors were my real teacher.
My First Teacher in the Craft: The Moors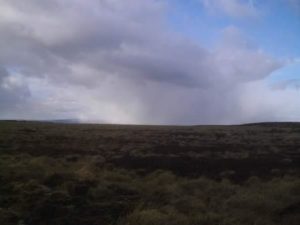 The moors where I grew up are a wild place, windswept and barren with rocks littered across the heather and grass like broken bones. It's a place where the clouds meet the land and modern people walk on ancient ruins. And it's as dangerous as it is beautiful.
When the mists drop and you can't see further than a couple of feet, it's easy to get lost. The landscape is treacherous, and the weather can go from snowy to warm sunshine within the space of a half hour. Like Gullveig, the moors of my home county have burned and been reborn. Unlike Gullveig though, she's performed this trick more than just the three times that Gullveig did.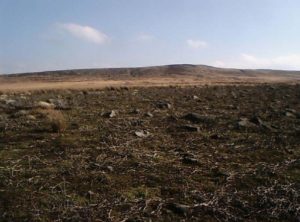 Then there are the bogs – the reason why a lot of people tend to stick to the paths.
But for all the danger and creepy stories, I loved them and would spend hours in the wild places up on the tops away from the paths with my little dog.
Some of my first rituals were worked up on those moors, and I've seen things up there that few would believe.
There I learned to map the hidden dimensions of a landscape, committing to memory all the places where the Good Folk lived when I found them, and building up relationships as I went.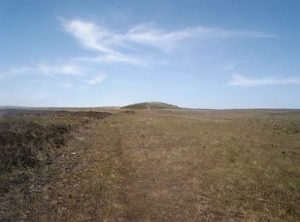 There I learned to sit out on burial mounds.
There I learned to enjoy my own company and be happy observing the shadows of the clouds moving over the valleys below.
There I learned that no matter how badass you think yourself, some places are still best avoided after dark.
Teacher, Counselor, Friend
I haven't had many teachers during my time, but the best teachers I've known happen to also have been friends who give good counsel.
When times were hard, I would take my pain and pound it into the earth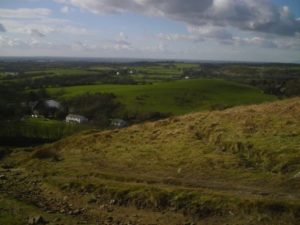 through the bottom of my boots. Then (usually at the top of a hill), I would fall to the ground to thank the hills when the knots around my heart lifted.
Other times I'd bring her my magical problems, and I'd think about them as I walked until I happened upon the perfect piece of materia magica to work into a spell. Soon I was bringing back things like sheep skulls and working the teeth into amulets. It didn't matter what she threw me either. When I got the sense that I was supposed to use a thing, I instinctively knew what to do with it.
From there, I began to think about questions I needed an answer to, and I would pick up nine straight (ish) sticks at random as I walked. Then when I had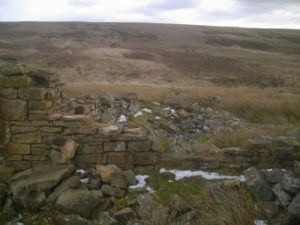 my nine, I'd hold them between my hands to whisper my question before casting them to be read as runes.
At some point though, I began to think about the 'why'. Why did she throw me those things and why did they work for what I needed to do? Why did I work in that way when working those spells and why did that work?
This is how one of my greatest magical interests was born – deconstructing magical workings in order to discover the underlying "mechanics". And that kids, is how I got started taking historical accounts of magical workings and trying them out.
The Four Main Lessons my Moorland Teacher Taught
When you learn witchcraft from a land, much of it is going to be heavily localized and possibly even useless outside of that land. But the moors taught me four main transferable lessons that have stood me in good stead no matter where I've been.
1. Take a Place as You Find It
The first lesson is one that embraces impermanence. Places change, as do the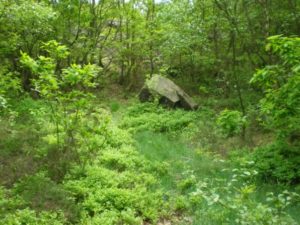 beings that inhabit them. And a place and its inhabitants may be one way on one day, and completely different on another day. Even if you've been somewhere before, never assume that a place is going to be or feel the same when you go back there. Keep on top of your basic witchy skills, and always have your apotropaics and best manners to hand.
2. Avoid a Feeling of Ownership
This is a big one, and it's something we humans (at least in Anglophone culture) generally suck at anyway. This idea of ownership of land (and all the non-human people on it) goes to the animism thing all the cool kids are talking about. And if we're being real, as a group we're still pretty crap at that there animism. I mean, how many of us actually respect the agency of non-human persons? How many people still see them as basically being some twee little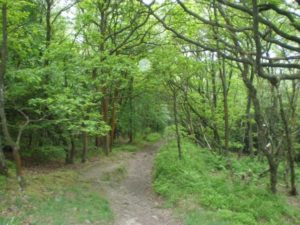 vending machines for favors (in exchange for some pretty subpar offerings)?
(Clearly I'm using "us" in the macro sense here. I'm referring to the modern Pagan movement as a whole, so hold your knickers, Beryl!)
The truth is, we all come from a culture obsessed with individualism. A culture in which selfishness and cruelty are lauded as a twisted form of morality – and that kind of fucks us when it comes to the animism thing. Because when everything is already about you and you getting yours, that puts you on a terrible footing for interacting with the not-you. But when you bring a sense of ownership into the equation (of both the land and by extension the sentient beings who also live there)?
I mean hell, we can't even get it right with other humans. Feeling a sense of ownership over anyone or anyland is one of the first paving stones on the road to hell.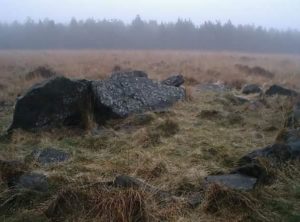 And this is not me saying 'don't buy property' or that I'm coming to take your toothbrushes and make you use some communal, opossum-managed toothbrush (holy shit but I love opossums). No. Own on paper if you need to, but recognize that it's just a formality for the stupid humans. Instead work to become a part of your land and grow the understanding of belonging to in your heart.
3. Try to Figure out Your Place in the Big Picture
Speaking of belonging to – this mindset sets you up to contextualize yourself within the bigger picture of the place you inhabit. You're no longer an individual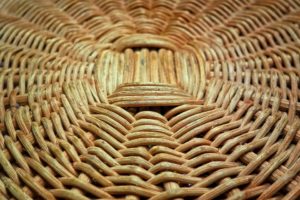 over but cohabiting with. Where are you in your "neighborhood"? Who do you need to avoid pissing off and who do you need to give a little more care and attention to?
If you consider yourself an animist, try putting yourself in the shoes (or roots) of a tree or plant in your community of lives. What do they experience on a daily basis? Who do they interact with the most? What problems do they have with their nearest neighbors? How do you help them (or harm them)?
An interesting thought exercise, no?
Every Land has its Stories and You Should Learn Them
When we were kids, we passed stories like schoolkids pass nits. Stories about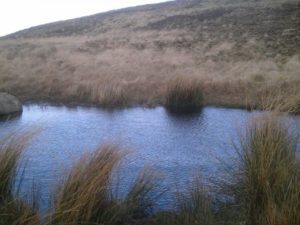 Granny Greenteeth, "Bannister Dolls" (don't ask), black dogs, ghosts, and the occasional boggart tale all ran round our groups. Especially on the dark nights when we couldn't find anything really to do but lurk on the streets and tell each other creepy stories (in winter it's usually getting dark by four in the afternoon where I'm from).
But these stories are important because they're what help you to fill out the hidden dimensions of a land when you first arrive. This is how you build your witchy map of a place and figure out where to start attempting to build relationships. Not only that, but they can also give you clues as to how to survive should you encounter some of the nastier parts of the local unseen.
For example, I now live in Maryland. There is an alleged cryptid here called the Snallygaster who is apparently the mortal enemy of the Dwayyo – a kind of huge, monstrous, wolf-like being. I've also noticed some interesting parallels between some of the circumstances surrounding the mysterious National Park disappearances and Jinn lore, and I know that wolves are also associated with causing Jinn to vanish. So now I include ground down (legally obtained) wolf bones in the black salt I make to carry in my bag of tricks.
See what I mean?