Hello, Witches.
I know this sounds like an old tune now, but things have been busy of late.
A lot busier than usual even. But homeschooling will do that.
So this is going to be quick. (Well, for me, anyway.)
I've written about this kind of thing before though. I've warned about people taking us–witches–too seriously, and I've pointed to the rumblings I've seen among the Christian fundamentalists about witches and spiritual warfare.
But I'm posting today because I feel like a definite line has been crossed.
The Book Burners Set Their Sights on Witches

The Pagan blogosphere was full of takes about Greg Locke's book burning antics in TN, and rightfully so. The act of burning books is a line in and of itself, and historically, often a precursor to far worse.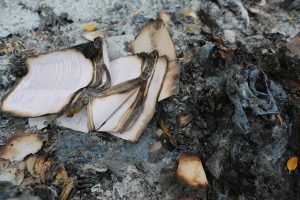 Most people don't want to believe that "far worse" will ever happen. But if there's anything history teaches us, it's that plenty of people have thought "it" (whatever it is) will never happen only to have it happen to them. The sad truth of the matter is that humans are capable of great evil, but a fear of consequences (where present) generally keeps us in check.
This morning a friend sent me this link. It contains clips of Greg Locke's preaching. But this isn't the usual fare of a fire and brimstone preacher. Here, Locke is talking about how he has the names of six witches, three of whom are allegedly members of his church. 
Now, the chances are, there are no actual witches in his church. But that doesn't really matter now, does it?
It doesn't change the atmosphere of excitement among the congregation or shouts of encouragement. It doesn't change his ability to rile them up against witches.
This is bringing the nameless and unknowable "witches" of earlier preaching videos into the realm of the knowable, and gods forbid, actionable.
This is how people wind up getting killed, witches or not.
The Profit and Potential of Hunting Witches in Uncertain Times
And he probably won't be the only preacher to go down this road either. People often forget that witch-hunting was very profitable. The art of providing spectacle and convenient scapegoats is a tried and tested formula for making that profit. And if there's anything these preachers love, it's money, right?
Another factor we need to take into account when considering this issue is that we live in uncertain times and are facing issues on multiple fronts. We live in a time The witch-hunt has never really been a feature of prosperous times. For example, the Bamberg witch trials, some of the most infamous in Germany, began after a series of crop failures against the backdrop of the Thirty Years war.  And Matthew Hopkins, the infamous Witchfinder General, plied his trade during the English civil war. Witch-hunts tend to rear up when people are struggling, violence and division are rife, and resources more difficult to obtain.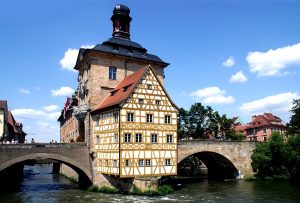 You know, the times when people really want an easy scapegoat to blame for their suffering.
Today, we're in the third year of a pandemic that's killed around a million people in the US alone. We live in a time of intense social and political division and are looking at further possible challenges in the form of a truckers' blockade. (This was a tactic used by the CIA destabilize the democratically elected Chilean government to install the dictator, Augusto Pinochet, I might add). And Russia is looking set to invade Ukraine, possibly (probably?) dragging us (and NATO) into conflict. 
In short, these are exactly the kind of times when this kind of witch-hunting bullshit happens.
So, what can you do?
Witches Staying Safe
 My best recommendation would be a book that my friend Amy Blackthorn wrote about protection (magical and mundane) that's coming out in a couple of weeks. But until then, here are some other things you can do to stay safe:
Be discreet.

Cultivate situational awareness. Know your exits, potential threats, and possible improvised weapons at all times.

Get to know your neighbors (if possible) and figure out who could be a problem.

Work protection magic.

Keep an eye on your local fundamentalists and share anything particularly worrying with other Witches/Heathens/Pagans in your area. (Because let's face it, we're

all

targets to these folks.)

If you are comfortable with weapons, get a gun. This may be an unpopular suggestion, but I'm not joking here. If things keep on going as they are with everything that's happening, debates about who should be able to own what aren't really going to be a concern. If you do get a gun though, be sure to train with it and store it in a responsible way.
There are probably a bunch more suggestions I could put here, but our lunch hour is almost done and I need to get back to teaching. I welcome and will add any good suggestions sent my way though.
Paranoia?
Now, I realize all of this might sound pretty paranoid, but I'm of the opinion that it's always better to prepare for the worst and hope for the best. I've also been here before, and not in a "past life" kind of way. 
I've been threatened for being a witch and physically attacked. I've had photocopied book pages about killing witches posted through my door. And that was mild compared to some of the stories my friends have.
The people who attacked me weren't even religious or particularly ideologically invested. Most importantly though, they still worried about consequences and I suspect that limited how far they were prepared to go.
But there's a point with religious fundamentalists, where the fear of consequences is superseded by self-righteousness or belief in divine decree. The other becomes dehumanized and actively demonized, and that's when things get really dangerous, even without the power of a state behind them. (I think a lot of people are only thinking about this issue in terms of if the fundies seize power.)
That's what I think we have in people like Greg Locke and his ilk. (Well, in Greg's case there's probably also the draw of profit too, as I said before.)  And they are exactly the kind of people who will walk that road to hell one "good" intention at a time.
Worse still, they'll even convince themselves that what they're doing is holy.
May this only be paranoia.