Smoke Cleansing: The Proceduring
In the last post, I talked about some of the helpful herbs you can use for smoke cleansing. This is the third and final part of a series that began in 2014. Or rather, I wrote the first post in 2014, then was inspired to return to it, revise it, and add to it.
In this post, we're going to take a look at an Old English procedure for preparing herbs for smoke cleansing.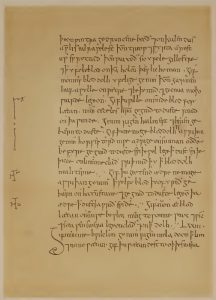 Smoke Cleansing in Bald's Leechbook III
The Charm
Dating back to the mid-tenth century, Bald's Leechbook is a collection of remedies for everything from headaches to "elf-diseases." There are two different procedures for preparing herbs for smoke fumigation that I've found, but I'm going to stick to the simplest. If you are curious about the second procedure, you can read it here.
In the charm we're going to focus on, charm Lxii, we are given the following instructions:
"Against elf-disease: take marsh mallow, fennel, lupin, the lower part of bittersweet nightshade and the lichen from a holy crucifix and frankincense. Take a handful [of all of the plants]. Bind all the plants in a cloth. Dip [them] into a fountain with holy water three times. Let three masses be sung over them: one Omnibus Sanctis, another Contra Tribulationem, a third Pro Infirmis. Then put hot coals in a chafing dish and lay those plants in [it]. Smoke that person with the plants before 9 a.m. and at night, and sing litanies and credos and Pater Noster, and write the sign of the cross on each of his limbs, and take a little handful of the same plants of that kind, likewise consecrated, and boil in milk. Drip three [drops] of the holy water into [it] and sup [it] before his food. Soon he will be well."
Looks pretty Christian, right?
Well, not necessarily.
Healing, Smoke Cleansing, and "Middle Practices"
This was actually very close to the kind of healing the church fathers spoke out against. Contemporary writings show us that there was a clear preference for healing through prayer, or miracles. But herbal healing wasn't viewed as necessarily being bad in and of itself for the most part. Simply making yourself some chamomile tea to settle a stomach and maybe speaking a blessing over it was fine. And really, that's not all that different from what millions of Christians do today when they pray before eating. But when you're using prayers and Christian liturgy as spells and throwing in a few ritual acts, that cure then transitions into the gray space between "magic" and "miracle" referred to by Karen Jolly as "middle practices" (Jolly 89).
So what do we have in our Leechbook charm?
We have the healer collecting the herbs and dipping them into holy water three times. In the Lacnunga, we see the number three usually associated with holiness. Alternatively, singing a prayer three times could also be a way of timing whatever the healer was doing.
Then, the herbs are hid under the altar while three masses are sung over them. Is this blessing or Christian prayers as galdor? See what I mean about that gray area?
Finally, the person is fumigated with the herbs – both in the morning and at night – while the healer sings further prayer/spells. (Plus draws crosses on the patient and feeds them some of the consecrated herb mixture boiled in milk with holy water.)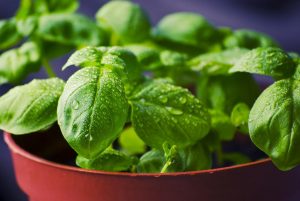 Adaptation
So, how do we take that procedure and Heathenize it for our own purposes? If Aelfric can replace spoken charms (galdre) with blessings, we can replace prayers and blessings with galdre.
(Fair's fair, my dude!)
1. Collecting the Herbs
The first step comes in collecting the herbs. Here is where I look to a combination of the Nine Herbs Charm and the vervain charm from Harland. In both charms, the herbs are addressed as sentient beings in and of themselves. This is despite the 700-800 year gap between the Lacnunga and the charm recorded by Harland mentioned above.
"All-hele, thou holy herb, Vervin, Growing on the ground…"

So, you may want to say a few words of your own when approaching and pulling the herbs. Pray to them as the spirits they are and take respectfully.
And just a note on the herbs mentioned in the Leechbook. I don't use that particular mix of herbs because I prefer to work with plants I know and can easily forage/grow. In my experience, this procedure is good for preparing a wide range of herbs for smoke fumigation.
2. Washing the Herbs
In the original charm, the herbs are bound in cloth and dipped in holy water three times. Now, I suspect the cloth was largely to prevent bits of leaves breaking off into the font, so I don't bother with that part. I'm also a Heathen, and where they say "holy water," I say "Lemme go hallow this water with some galdor."
Water from a local spring you consider sacred also works.
Empowering, right?
Now, give your plant friends a little bath.
3. Three Masses?
Here we come to the final step for prepping the herbs for later use. (As opposed to prepping the herbs in order to go treat a patient as soon as possible.) And the way I do this is I lay out the herbs (nicely spread out on a cloth so they dry out) on my shrine and then I hold three rituals to my gods and plant spirits on three consecutive days. I make offerings, I ask the gods and spirits to make the herbs so holy that ill-wights flee from their smoke. I also address the spirits of the plants themselves again. If I'm working with mugwort, I speak the verse from the Nine Herbs Charm that reminds her of what she can do while asking her to bring her powers to bear. With other plants, I fall back on relating any stories I know about them, reminding them of what they can do and asking them to help.
Then, after the three days of rituals are complete (and the herbs are dry), I put them away for later use.
Final Word
Hopefully, this series of posts has been both informative and helpful.  What began as a revision of an old blog post that still does the rounds, grew into an examination of helpful herbs. We end here with a framework for preparing those helpful herbs for smoke cleansing.
So, until next time. Be well.
Sources
Lancashire Folk-Lore – John Harland
Popular Religion in Late Saxon England: Elf Charms in Context – Karen Louse Jolly
Leechbook – Stephen Pollington
Leechbook III