Reconstructionism vs Gnosis: A (Lame) War Between Two Ideological Camps
Once upon a time (well, back in the mid-2000s) a complete and utter weirdo got involved in a reconstructionist community online. Things were kind of wild back then. I was teaching English in South Korea and had just met the love of my life. Like me, he was a Heathen, and through him, I was increasingly introduced to the US Heathen community.
Nowadays, I know that's a silly thing to say. The "US Heathen community" sounds like a monolith when there are very clear regional differences. But as an outsider looking in, you tend to notice the broad strokes before the nuances.
One of those broad strokes was the fault line stretching between two seemingly separate ideological camps: the reconstructionists and the gnosis-focused (or "woo") people.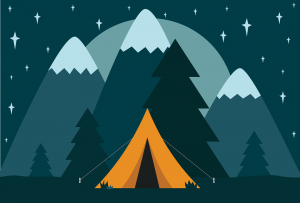 Straddling Camps
As a neurodivergent person, reconstructionist spaces were much easier for me to inhabit with their clearly defined "rules of engagement." I couldn't talk about the stuff that made my soul sing—namely my experiments and experiences in magic. But that was a small price to pay for knowing where I stood. Conversely, the gnosis-centered groups were confusing and the rules far less clear. Sometimes people wanted to hear about my research and read my sources, but other times…well, I may as well have been offering them the option of sitting in a diarrhea-filled spacesuit.
This was a time during which one camp extolled the virtue of keeping gnosis to oneself (like genitals) and the other seemed to consider bookishness a barrier to gnosis.
(Fun fact: I was once told I was too bookish to have gnosis.)
If you were lucky enough to miss the whole thing, it was like Romeo vs Juliet, only with less death and mostly online.
0/10 would not recommend.
And the absolutely wild part of it all? It was completely unnecessary.
Reconstructionism and Gnosis, Sitting In A Tree…
Before continuing, I want to get something straight: there is nothing wrong with either reconstructionism or gnosis.
(Well, reconstructionism the methodology is fine. I'm not so keen on the weird sect-like version of reconstructionism found in online groups.)
They're also not really at opposing ends of a spectrum either. I would even argue that reconstructionism is one of the most useful methodologies for reviving/creating workable magical practices rooted in accounts of historical Heathen magic.
However, if I have learned anything from my twenty-or-so years of experimenting in this way, it's that scholarship (regardless of methodology) can only take you so far. At some point, you want gnosis to take over and guide you the rest of the way.
But what do I mean by this?
Seams of Gold and Old-Ass Mineshafts
I would like you to imagine for a moment a seam of gold under the earth. It's a special seam of gold—let's say it represents all the ritual and magical knowledge we're currently missing. Now, you could just try digging for that seam without any instructions. But who in their right mind would do that? Mining comes with hazards, and if you're not careful, you might miss the seam entirely and happen upon something you don't want. Moreover, the soil in different places is…well, different. The composition is different, the kinds of rocks are different—these are all factors that affect how you dig.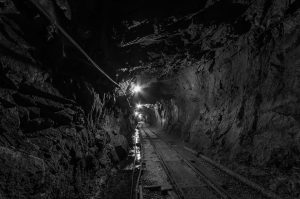 This is where the sources and reconstructionism come in. Imagine that the sources contain the equivalent of geological data, analysis of the material you're looking for, and possibly even instructions for how best to dig down.
Sometimes they may even purport to reveal the location of an older mine. A mine that the historical Heathens originally dug (but almost always never works out).
So, what to do?
Enter Gnosis
This is where reconstructionism ideally hands the baton over to gnosis.
Like many, I used to fall into the trap of thinking that historical record was the same as authenticity and/or efficacy. But years of research, experimentation, evaluation, and experience have taught me that gnosis/inspiration/guidance from the Holy Powers can be just as important. More often than not, it's the latter that makes the difference between practices that work and practices that fall flat.
And regardless of era, the proof is always in the pudding with magic.
You see (and I'm probably going to blog about this in the future), magic has never solely been the product of human hands. As a technology, magic is inherently Other —- something that is passed from Themselves to us. There's a good example of this exchange in the witch-familiar relationship as recorded in English and Scottish sources from the Early Modern Period. I wrote about it in more depth here, if you're interested. But the quick version is that the source of the witch's power and learning was the familiar (who was Otherworldly vs demonic in earlier accounts). It was the familiar who was in charge.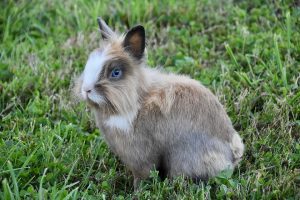 I would argue that this makes interacting with that Other (as well as associated deities and ancestors) an important part of the process for creating workable practices rooted in accounts of Heathen period magic. It's their tools we work with. And if anyone knows how to work with those tools (or how best to work with them over a thousand years after other humans used them), it's Themselves.
You just have to get their attention first, and this is where reconstruction and other methodologies can help. Because in my experience, if you reconstruct enough for somebeing to recognize what you're trying to do, then you might find somebeing who's inclined to help you out.
(I'm sure that's like a form of ergi for some folks out there, but whatever.)
Thwarted Words, Insufficient Mechanisms
Unfortunately, all of the above requires something called discernment. And if we're being honest, the ridiculous war between Reconstructio and Gnosiet stymied a lot of necessary discussion about how to assess and process gnosis in a healthy way. I believe this has been to our detriment.
You see, there will always be people in any religious group who have a drive to go deeper and to experience more. There will always be those of us who need to be in those liminal spaces and working with weird practices.
One of the most curious things about modern US Heathenry is how protestant it can be at times. A number of Heathens are simply uncomfortable with other people having gnosis and even go so far as to refer to it as MUS (or "made up shit"). I've lost count of the number of times I've seen the assertion that "magic isn't a part of Heathenry" (despite accounts of magic in every genre of ON literature and probable physical evidence). And there's a segment of Heathens who would probably be far happier if all of us subscribed to the "gods of limited access" model.
As humans, we all have varying levels of religious/mystical/spiritual needs. True communities (vs the protestant church model many seem to emulate) focus on inclusion instead of shunning. In an actual community, there are always people you don't like and who believe differently than you. That's normal; that's just organic communities for you.
Moreover, when a religious community doesn't address discernment in a useful way;when a community doesn't provide tools and space for "woo-inclined" members to mutually support each other; or worse, when a community ostracizes the "weirdos," then the ground is ripe for bad actors to come in. And when it comes to the magical and mystical, humans are especially vulnerable to exploitation.
This is something I've seen play out over and over again.
So, we need to have those conversations, I think. In the meantime though, Jason Miller created this excellent checklist for assessing gnosis. I encourage you to check it out.
Final Word
Thankfully, many Heathens (at least in the communities I'm in) have moved on from such hard divisions between scholarship and gnosis. Discussing gnosis has become less of a fraught proposition, and previously hostile communities have become less so.
If you are curious about the line where reconstruction (or any scholarship) can end and gnosis begin on a practical level, hopefully this post has given you some ideas. This is not the only way in which scholarship and gnosis can enrich, enable, and support each other either. I've lost count of the number of times I've given up on a line of research only to be told what to look for next in a dream. Or been told in a dream to look into something seemingly unrelated to my research interests only to find that lead panning out. On occasion, I've even had people randomly message me sources they felt they needed to send to me that filled in some research gaps.
In the next post, I'm planning to dig deeper into the gnosis element of my magical experimentation with some examples of things I've experienced (story time!). After that, I'm planning a post on the Otherworldly origins of magic and partnership between witches and the Other.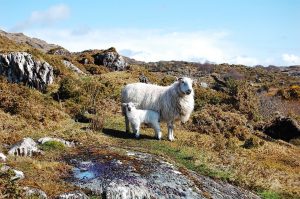 Finally, I'll be holding a free online class on the 28th of January 2023 at 2pm EST on spinning. Nothing magical (you'd need to develop muscle memory first for that). Just a bunch of people learning to make yarn out of fluff with spindles. If that interests you, save the date. I'll post an event sign-up later this week and guidance on beginner-friendly fluff and spindles. If you do not have any spinning tools or fluff, you will need to order them. Spots will likely be limited, so please only order after you've signed up.