In my last blog I talked about the process of putting together a magical go-bag, and some of the reasons why a witch might want to. In this post, I'm going to give you all a tour around my main magical go-bag to give you an idea of some of the options that are out there when putting these bags together.
My Magical Go-Bag: A Backstory
Call me paranoid, but I've always carried some kind of magical supplies on me. I've just had that kind of life. Ever since I was a kid, I've been the proverbial poop pile to the supernatural flies, and so always having some supplies on hand just makes sense. However, the impetus to create a dedicated bag for going out on the battlefield (or whatever else I'm up to) only came last year. Before then, my bags were all repurposed, or small bags that I'd just shoved into other, bigger bags. Last year though, things changed
To cut a long story short, working more intensely with the dead led to other spirits showing up. One of those spirits was a crane-dancing woman who told me to create a what was essentially a magical go-bag. Jokingly, I called it a "crane bag" (because it was a crane-dancing woman who told me to make it). However, the connection between the crane bag of Irish lore, and the Irish analog of the Welsh god who has played a pivotal role in my battlefield work also did not go unnoticed.
So off to the internet I went to scroll through endless pictures of "crane bags". But none of them worked for me, and soon became clear that the best option was to make my own. So I did.
I knew from the outset that it had to be grey and hardwearing. The inner fabric – which could be softer – was a chance find that I chose for the deer in the pattern (an animal that's long held significance for me). I came across the giant crane-patch by chance while searching for fabric, and well, the idea of a "crane bag" with a giant crane on it gave me a chuckle, so naturally I slapped the 'purchase' button.
Making the Bag
I've never been a good (or even competent seamstress). I don't know what happens but I can start off with a perfectly good sewing machine, and then it all goes wrong. The tension decides to do its own thing, then the thingie in the bottom is also like "fuck you", and in the end, it's raining, the earth is falling in, and I'm about ready to pitch the machine out of a window. So the prospect of creating a go-bag was daunting to say the least.
I used this tutorial at the recommendation of my mum (thanks mum!), and although it didn't quite work out (because: me), I came away with a serviceable bag with the custom pockets that you can see here.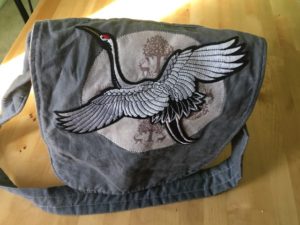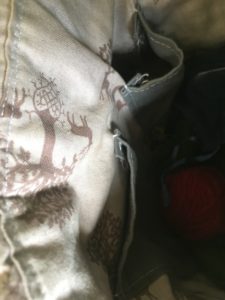 Once made, I consecrated it in a small ritual to Manannán Mac Lir as it seemed like the right thing to do at the time.  And in the end, I think it was the right decision as it triggered the dream experience that you can read about here.
So that's how, and the why of creating my go-bag.
My Essential Items
Now here is where I finally get to the things I consider essential for how I work, But as I mentioned in my last blog on this topic, your mileage may vary.
Hag Stone
Function: Apotropaic and tool.
First on the list (but not necessarily in order of importance) is the hag stone or holey stone. These are stones that have naturally occurring holes through the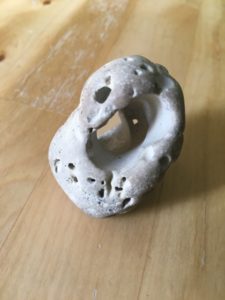 middle of them, and although I haven't really found good scholarship on them, my experience has been that these are both effective tools and apotropaics. They're protective against the Unseen, and allow you – again, in my experience – to see through glamours and things that are normally unseen if you look through them.
You can sometimes find them along rivers, but they are also readily available to purchase online. I would advise caution when purchasing these online though as some unscrupulous vendors try to pass off drilled stones as genuine hag stones.
Black Salt
Function: Hardcore apotropaic.
Next up is black salt. Salt is a great addition to any magical go-bag in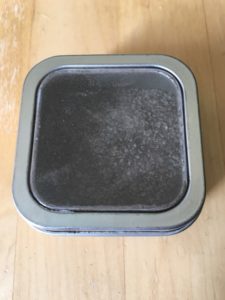 general because it has so many uses. You can use it to salt boundaries, protect, and banish. But black salt is just taking regular old salt and leveling it the fuck up! The addition of iron, ash, and (in my case) ground wolf bone, makes black salt an excellent addition to a go-bag. It's like an apotropaic powerhouse!
Even better, if you make your own black salt, you can build in extra layers of apotropaic magic into the creation process! Why just scrape some iron from your pan when you can use your pan to burn prayers asking for divine favor with some protective herbs, then add that to your fire ash before scraping the pan for iron? I have a dutch oven that I use specifically for ritual work so that I don't have to wreck my cast iron cookware; it was $10 from a thrift store – bargain!
Spindle and Fiber
Function: Tool and offering.
I use a lot of spinning in my magic, and especially when it comes to working with spirits. Spinning in a space can trap both dead and leftover remnants of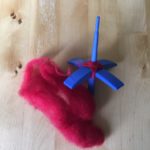 energy that might "grow up" to get its own ideas and start its own trouble. Spun fiber can provide a bridge, delineate space, and serve as an offering in its own right. I have two spindles that I typically use in ritual work: one is a collapsible spindle that fits in my bag; and the other,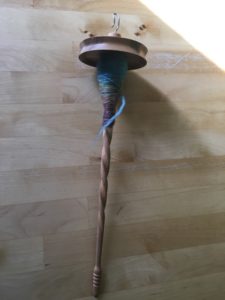 my large one, was a gift to thank me for help given. I adore my large one because it feels weighty and authoritative – like a wand. It's something I've wielded in ritual before now when opening portals and working my will. The collapsible one lives in my purse (yes, it's that small) along with the sheep knuckle I use for yes/no divination.
Railroad Spike
Function: Apotropaic and tool.
This is something I tend to swap out with my black-handled knife. There's a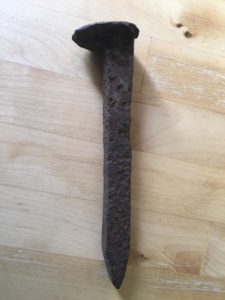 resonance to this item that just works. I've engraved it with words of power (which I won't show here), and it's one of my favorite spirit weapons for subduing, setting up some hardcore protective space, or for when things go bad. I don't know whether it's wholly iron or steel (which is mostly iron anyway), but it's kickass anyway.
Red Yarn
Function: Apotropaic, tool, McGyver goodness.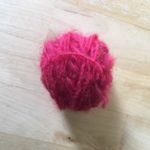 This is one of my more McGyver-type items. Red thread can be used to bind and protect, or create new items (like a crossroads effigy or protective rowan cross). It can also be used for knot spells, marking off space, and much more. The yarn I use is hand spun with intent and then ritually consecrated.
Offerings of some kind
Function: Offerings, because being a magical murderhobo is bad.
And finally, because being the magical equivalent of a D&D murderhobo is not something that any of us should aspire to, I carry offerings. So many situations can be avoided or calmed by just communicating and making propitiatory offerings. Easy offerings to carry on the regular are cornmeal, tobacco, water, cedar, and small sealed butter or cream packets. Just please, take any trash home with you so you don't ruin any of your good work by doing anyone the disrespect of leaving trash in their space.