So, the apocalypse has come and sundry magic workers are throwing more curses than an episode of American Dad throws shade. There was that one that was supposed to be written by some anonymous person in some super seekrit magical order that got passed around the internet faster than herpes at an orgy. It was problematic – for many reasons (see my rant on my FB page for details).
But worse than that, it was wrong.
Naughty, bad, wrong.
And I'm here to tell you that if you did that, if you *EVEN* think about cursing anyone, then you're not a witch. So why are you all pretend witches if you curse then? Let me learn you a thing or two in my handy, serious as fuck, five point guide.
1. Rocks and Karma
So here is the thing, karma is going to fuck you up if you curse someone. It's like a cosmic hit-man that goes round getting people who do 'no-no's. But don't get fresh and start thinking you'll score a huge lottery win if you earn enough karma points! Everyone *knows* that it doesn't work like that, because karma is a bit shy about giving you really good shit for huge acts of good, but really amazing about giving you epic shit for a tiny bit of bad. It's like a zero tolerance policy with a threefold return.
One way to explain it, is if you pick up a rock and let go of it, it falls to the earth. Now a lot of people might call that 'gravity', but that's really a demonstration of how karma works, and you can always tell you've already fucked up because when you drop it, it falls on your toe. Does this analogy make sense to you? Because if it doesn't, you should probably stay away from *all* magic because I just learned you the physics of witchcraft right there.
2. Cursing is an Addiction
Everyone knows that people who curse turn into power-hungry dickwads and that that power is addictive.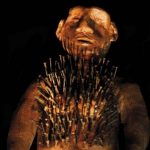 Studies have shown that cursing is just as addictive and as harmful as either meth, or four marijuanas injected intravenously between your toes. It's a slippery slope, and it doesn't matter *why* you do it or how 'noble' you think your reason for cursing is. As soon as you get out those poppets and pins, you are on a fast track to fiending all the baneful magics, and that is something Real Witches ™ just don't do.
3. The People in the Past were Amateurs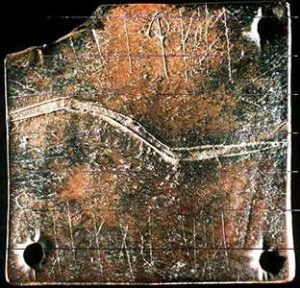 Now some of you reading this will probably respond with a 'witches in Britain cursed the nazis', or that we have plenty of evidence for cursing going all the way back to the ancient world. Well, that's great, but it doesn't matter. Those people were obviously rank amateurs who didn't understand the physics of witchcraft (see: point #1). It's not their fault though that they didn't know as much as we do now about the forms of magic they originated/were taught/existed within their culture with about the same level of commonality as hemorrhoids in the over 50s (or post childbirth) crowd. They just weren't as enlightened as we are now, and we know that if Owd Demdike is giving it def at the other end of the village about you and using image magic on your hovel, the best answer is not necessarily to fiend the vile magics. What they didn't understand about those situations is that in all likelihood, what Owd Demdike *really* needed was reiki, or some other form of healing, but sadly reiki hadn't been invented by that point and so people suffered.
4. Famous Wiccan Authors Said Not To Do it
This should be a no-brainer but it just isn't. A lot of people say that what those famous people say doesn't apply to them because they're not Wiccans and those Wiccans can only say who is in their in-group or not. But that is simply not true. These people got to where they are because they know, and because of that, they get to decide who is real and who isn't. Also, they were really really brave for writing about their religion despite their oaths like they did so that we can all know what they really do in their covens and circles (this is important, I was working in an oblong shape before reading some of those books, and once there was that really ill-advised parallelogram). #NeverAgainTheParallelogramTimes.
5. Cursing Often Requires You Do Or Use Gross Things
This is one of the worst things about cursing, well, aside from the ethics, sometimes people who curse use dead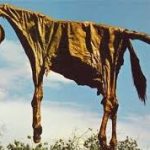 things. Ew, how nasty is that? That is NOT the witchcraft I know! I mean, they're the kind of people to hide partially decomposed bits of animals in anthills to get them 'cleaned' so they can then put that shit in a jar or something. Or use things like animal hearts and blood. That's just nasty, who does that?!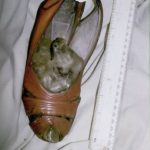 Addicts, that's who. Like I said above, those baneful magics are as bad as meth, and just like meth, you can literally get your hands blown off cooking it up.
As you can see, none of these reasons are because of Wiccanism or Wiccanatism (except for maybe point #4), they're about how things really work.
If you have someone you really hate or is threatening your family, you'd be far better off getting a teddy bear (or making a healing poppet if you're not already a hex addict), and distance-reikying-it-up to give them the healing they so desperately need to advance and become enlightened.
You should also really ask yourself what you've done for karma to be giving you such trials and tribulations in putting that person on your path. Lastly, if you survive the experience, you need to ask yourself what you can learn from the experience.
/sarcasm
Final Word
Whatever you do though, it's really none of my fucking business what another witch decides is an appropriate response to a situation, and unless you're involved in the working or the one/s being worked against, it's likely none of your business either. Also, let's be real for a moment about all of this business of withdrawing other people's 'witch cards' – on the most simple level, a 'witch' is someone who *does* witchcraft. It doesn't matter if you like what another witch does, if they're doing it, they are it. They're just an example of that 'it' you disagree with, and that's ok. Trying to attach an arbitrary set of ethics onto the craft that can then be used as a way to demarcate who is and who isn't a 'real witch' is massively problematic. A religion may have a common set of ethics, but witches have traditionally held a myriad of religious views depending on their native cultures, and have often practiced the craft in opposition to those views. For example, the famous witches from my home county were Christians, we have recorded charms from them, and yet we all know what Christianity has to say about witchcraft. (Clue: it bad.) Wicca and other witchcraft traditions that blend religion with the craft are really the outliers in the grand scheme of things, and it's cool that it works for them. But to then turn around and think the ethics of those paths are (or should be) common to all witches regardless of tradition, is just plain wrong. It's also massively arrogant. The real ethics of witchcraft are the ethics of each individual witch alone, and that is that.
So let's give the 'No True Scotsman' fallacy a break, and I'll go prise my tongue from out of my cheek, aye?