It's been a while since I last posted about dreams in a general way. But after the dream I had on Sunday night, I find myself inspired to revisit the topic.
If you're a long time reader of this blog then you probably already know that dreams are important to me, that they're something I work with. I keep a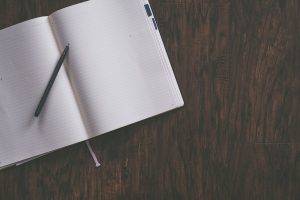 dream journal that lives in an app on my phone with a secondary residence in the cloud. Other people have dedicated paper and pen journals that they keep in a handy-to-reach place for when they wake up.
It doesn't really matter what you use to record your dreams though. It just has to work for you, and more importantly you have to actually use it. Which means developing the discipline to write down everything you remember as soon as you wake up. (As opposed to clicking on social media and letting it all get washed away.)
What's in a Dream?
Dreams aren't just random brain junk for me. Many of them contain lessons and interactions. Sometimes I find myself in what might be called the Otherworld, and occasionally there's a good bit of prophecy in there too. But all of this only really becomes clear when you start recording your dreams. A clear record can make the various patterns and themes in your dreams clear, which can in turn, help you understand what those dreams could mean for your waking life.
Moreover, if you also are the kind of person who encounters otherworldly beings in dreams, then it's just smart to keep a record of those interactions full stop. As humans we're largely at a disadvantage in dream, and lucidity can be hit or miss (depending on how practiced you are). You may receive requests, be given tasks to do, or even pressured into making oaths with some of these beings. At the very least you need to create a record. An agreement made in dream is still an agreement to the Othercrowd (and as with all agreements they expect you to keep it).
Oh the Places You'll Go (in Dream)!
Before waking up on Monday morning, I'd been at a bus interchange. I knew the place – had been there six months earlier. (Thank you for the reminder, dream journal!) And I also knew what had happened in my life after having that dream. (Hello, pattern!)
In short, it got me thinking about the places we find ourselves over and over again in dream, what they mean, and the role/s they can play in waking life (if you let them).
For the sake of simplicity I've divided these different types of spaces into two categories: the 'Regular Spaces' (ie spaces you visit on a reasonably regular basis that seem 'fixed'), and 'Intermediary Spaces' (or spaces which either indicate transition or may be transited through to the Otherworld).
These are some of the spaces I encounter. (I'd love to hear about yours!)
Regular Spaces
The Otherworldly School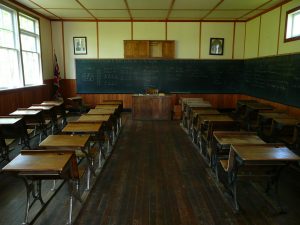 This is a space I find myself in quite often. I'm never alone there but in classes full of what I suspect may be other sleeping witches. The environment is extremely strict – it would make a Victorian school room look lax. And there's an underlying sense of danger should you mess up. But as with all schools, there are lessons here too (and not only in etiquette). I've received some of my most interesting magical lessons from this school, and yes, they often assign homework too.
The Old House with a Hearth
Another interesting space I often find myself in is an old house somewhere in Germany. Well I say "somewhere", but that's not quite right either. It's like an amalgamation of the town where I used to live in Germany and several others. The house is situated along a winding street of old houses that date back to the 16th century and has a flagstone floor and huge hearth upon which various symbols are carved. The back of the house is somewhat lighter thanks to the great windows that open out into the hof. It's a familiar place to me despite never having lived there. And every time I am there I am working magic in what appears to be an earlier period of history.
The Creepy Ruined Church
Until last year, the Creepy Ruined Church was my least favorite place to find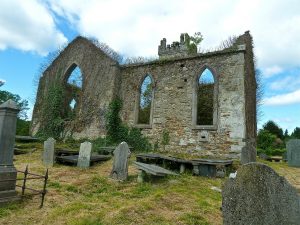 myself in dream. There has always been something malevolent about the place. It feels twisted. Unhæl. And I've always wanted to leave. But last year I realized that the Creepy Ruined Church was a training ground of sorts – a kind of magical troubleshooting simulator, if you will. And the more I've worked with it in this way, the more it's become somewhere I don't really mind anymore. It even looks better now.
Out with the possessed pigs and in with the chill dead people, I guess.
The Kindergarten
You know, it's kind of "funny" really that an ex-Kindergarten teacher winds up in a dream kindergarten helping to teach non-human children. But it is what it is.
The Facsimile of Iceland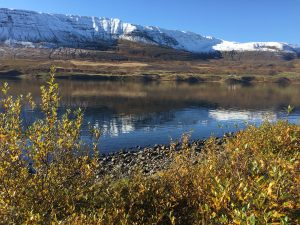 Ever since I went to Iceland in 2018, I feel like a part of myself sort of dug in there like some kind of anchor for when I die. There was a sense of home to Iceland, and so it's probably not surprising that I end up there quite often in my dreams. Out of all the recurring places, Iceland, and especially northern Iceland, probably features the most. And these dreams almost always come with a message or involve elves in some way.
Intermediary Spaces
The Train Station
When I encounter the train station, it's usually as a transitory space in and of itself that symbolizes an upcoming period of transition in life (surprise!). But it can also be something that I call to me in dream or trance to escape a space that's either uncomfortable or just plain dangerous.
(There's a whole backstory there about lessons from dead relatives who reside in Fairy but I'll have to save that for a different post).
The Bus Interchange
The bus interchange is not so different from the first function of the train station. The only major difference that I've found is that the clothes I wear while at the bus interchange seem to be indicative of the type of change that I'll be facing in waking life.
So for example, wearing armor at the bus interchange would be a bad sign (it was).
The Unrealistic Supermarket
What if I were to tell you that one of my most common entrances into the Otherworld (and lucidity) in dream, was through a massive supermarket?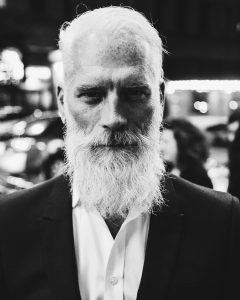 When we think about the Otherworld, I think there's a tendency to imagine it as some old-fashioned, almost Renn-Faire-looking kind of deal. And don't get me wrong – in my experience, those places do exist. But I've also found that there are a lot of modern-looking places associated with the Otherworld as well.
The Unrealistic Supermarket is one such place for me.
Imagine a supermarket, but even more random than your local Walmart Supercenter. Maybe there is an entire row of functioning shower cubicles along one row with people using them? Or maybe there's an aisle full of preserved, ornate human hands? Perhaps next to those there are hammers and Oreos?
See what I mean? Random and unrealistic.
When I find myself in the Unrealistic Supermarket, I usually start at the front of the store and move toward the back. And as I'm walking to the back of the store, I encounter a series of bearded men who stare at me as I pass.
It's pretty weird and uncomfortable. But it also snaps me into lucidity right before I enter whatever section of the Otherworld proper I wind up in that time. (And for that I'm grateful.)
Housekeeping
So did you all know I have a book coming out next month? I do! It's called Elves,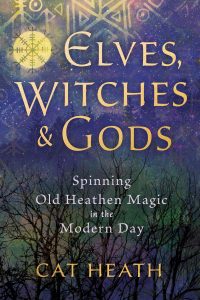 Witches and Gods: Spinning Old Heathen Magic in Modern Day. If a somewhat atypical look at Heathen worldview and magic with an emphasis on experimentation and practice interests you, then it may be right up your alley. Available for preorder here.
I'm also running my class 'Against the Evil that Roams the Land: Practices of Protection and Purification from the OE and ON/Icelandic Sources' again on 2/27/21. This is for those of you who missed it last year, but also contains new material that I've been working with since the last time I ran this class. Interested? Sign up here.